From a very young age, most girls how their wedding lehenga would be. She somehow designs it multiple times in her own head after taking cues from several pieces that she perhaps watched while growing up! And when the actual moment comes, wherein she has to select the colour, style, and the kind of work on her wedding day attire, she put every possible effort to pick the best and the most unique couture.
Speaking of unique, other than distinctive shades and embroidery, you can also go for making your lehenga personalised. It looks amazing and feels out of the world. Here are some of the styles that you can try to customise your wedding attire!
Prettify With Poem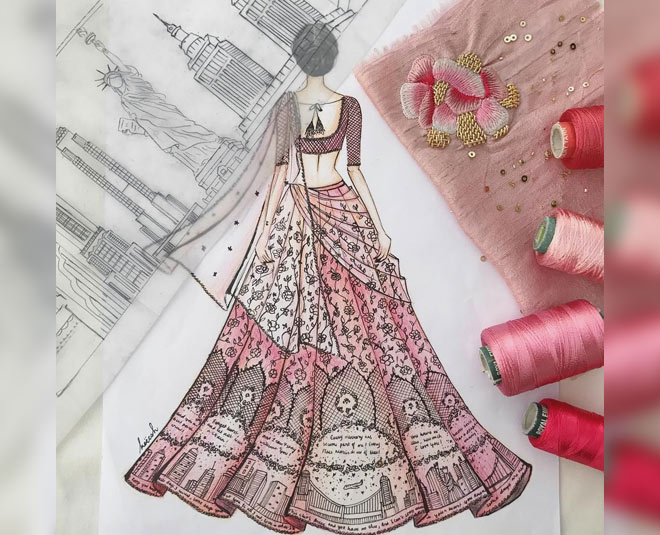 If you're old school and has utter love for literature, prettify your special garment with some poem that you love! Perhaps you could also write one for yourself and your about-to-be better half. When it comes to fonts, while English may appear beautiful, the Hindi and Sanskrit one has its own hunch.
Try not to fill the whole skirt with the poem, pick a spot somewhere near the border, so that it looks both like a fine design and something extremely unique to the onlookers. The idea is to have you as the centre of attraction at the end of the day.
Engrave Those 7 Vachans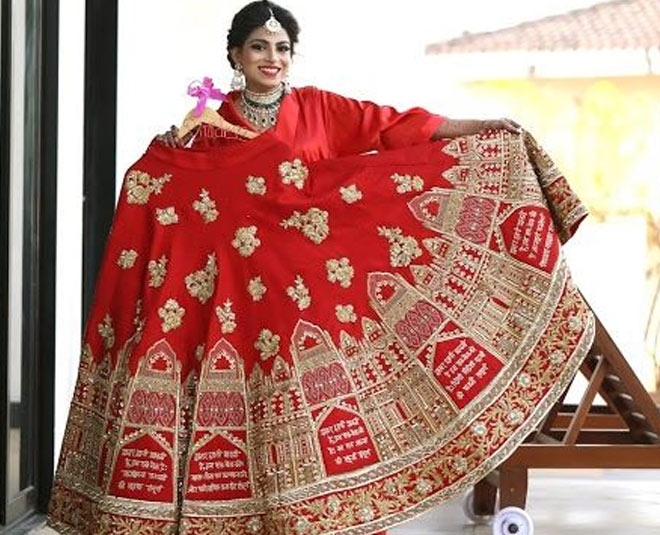 7 Vachan has a lot of significance in Indian weddings. Following the seven vows is said to be the key to a successful marriage, therefore, they are special. Allow your lehenga to exude the pure wedding vibes and get those seven vows engraved on the skirt. Not only it will look beautiful, but for life-long, you will have a piece that will remind you of the special occasion.
Grace Your Garment With Your Initials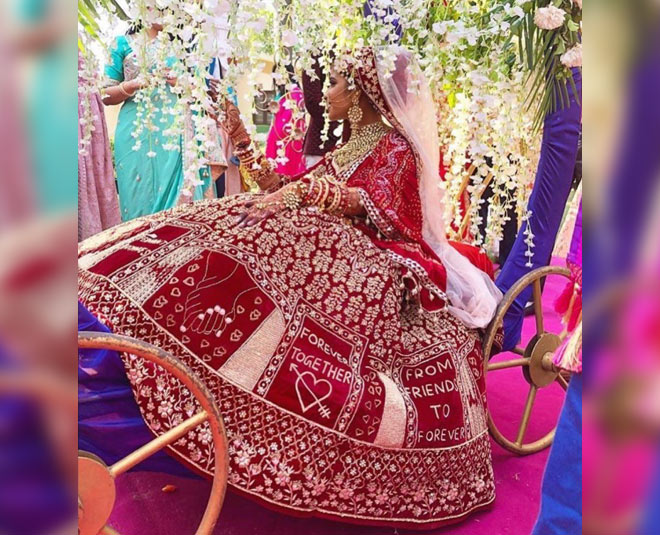 Your wedding is one such event when everything is going to be about you and your about-to-be better half. And this will be for all the right reasons. Then why let your wedding joda exude any other feel! Get your and the groom's initials embroidered on your lehenga to make it look stunning and closer to your heart.
Don't Miss: Celeb-Inspired South Indian Bridal Looks To Inspire You To Go Regal On Your Wedding Day
Let Latkans Scream Your Wedding Date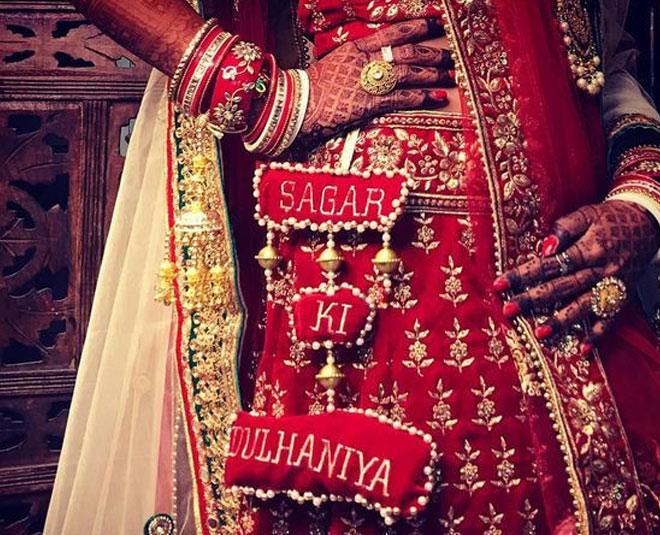 This is a well-established fact that your wedding day is one of the most special days of your life. The date on which you will be getting married will be nothing less than a festival day for the rest of your life. Let your laktkans do the talking and make the date forever special for you by including your wedding date at the wedding lehenga latkans. This idea is one of the most trending ones among the brides, who too want to personalise their wedding attire!
Don't Miss: Bridal Trends 2020: Check Out Top 10 Trend-Setting Bridal Lehengas From India Couture Week
Adorn Blouse's Latkans With Couple Name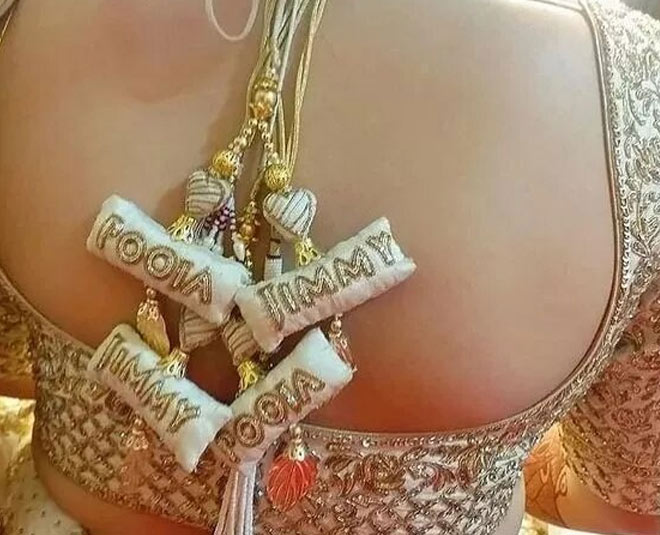 If you think there is a lot already going on with your lehenga, you can totally shift that plan and get the initials embroidered on your blouse's latkans (guide to choosing the right blouse style). This has to be one of the most subtle ways to personalise your legenga, as you know there's something special about it. And since it will be behind your back, onlooker's focus will remain on you!
If you liked this article, do comment on our Facebook page. Stay tuned to HerZindagi to read more such stories.
Picture Courtesy: Pinterest
Categories: CelebFashion, Fashion